Theme Halloween Costumes>>Storybook & Fairytale Costumes
Alice in Wonderland Costumes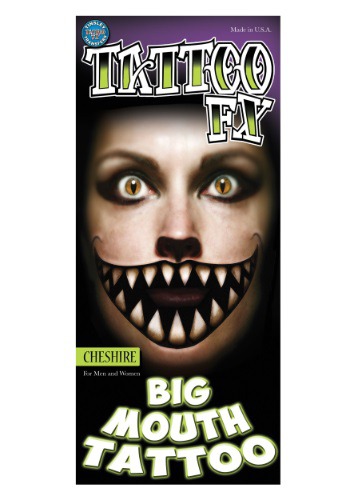 Constantly grinning from ear to ear hurts your face. We know because we asked the Cheshire Cat ourselves. Well there's good news for you. You can wear this Cheshire Cat Temporary Big Mouth Tattoo so you have the big smile but your face won't be sore afterward. That's even cooler than taking a trip to Wonderland!
Cream Make-up
2018-10-14 17:54:49.290
instock
$6.99