Theme Halloween Costumes>>TV / Movie Costumes
Sesame Street Costumes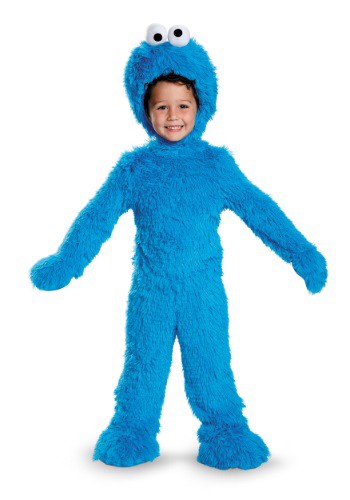 C is for Cookie…We all grew up with the adorable blue-furred monster who knew all about the most important of food groups. Now, of course, as we grew older, we came to understand that there are different food groups that are better representative of a true balanced and nutritious diet. We learned that in our middle school days and it was reinforced once again in high school. We all understand, we would exclaim. But, then, an amazing thing occurs to us…We become adults and then we learn for certain that our beloved hero was always right. Cookies are definitely one of the core food groups and all that other stuff was leading us astray! The freedom of adulthood is that you get to pick your own food groups. Now, admittedly, that can be a bit of a dangerous information to offer your tykes since, obviously, they need to go through the same moments of discovery that we did. It would be meaningless to learn of the cookie food group if you never had to learn that it might not be one!As much as it is going to be hard to keep this secret from your kiddo, there is a way to mitigate the psychological trauma of the lie. You can do this by letting your child be the cookie monster with this Cookie Monster Plush costume, officially licensed and available in infant and toddler sizes. The jumpsuit velcros in back and is covered in stuffy plushy blue fur (with easy diaper access if needed)! Enjoy your cookies and candies together… but, do remember that veggies are technically a real food group, too.
Polyester
2019-02-03 22:56:26.723
instock
$44.99