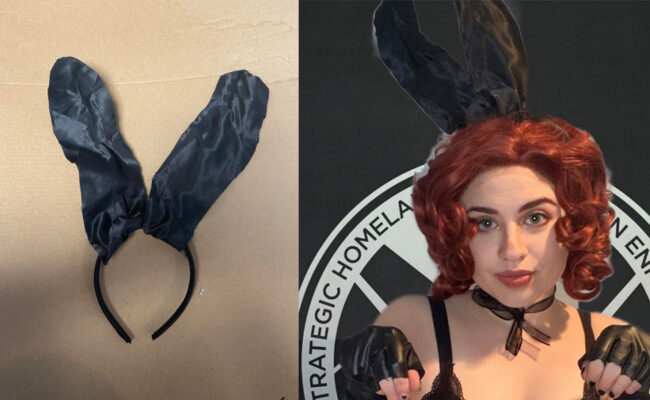 Step into spring with your own pair of bunny ears! Whether you seek a fun accessory for Easter or spring, or want to dress as a rabbit for Halloween or at a convention, this tutorial is for you! Need suggestions? Some bunny characters include Cream the Rabbit from Sonic, Babs Bunny from Looney Tunes, Judy Hopps from Zootopia, Roger Rabbit, and Hiro Mirko from My Hero Academia.
I made these bunny ears for a Playboy Bunny edition of Black Widow, which also somewhat resemble Ariana Grande in "Dangerous Woman."
You only need five things to make these bunny ears, most of which you probably already own.
View the Make Your Own: No-Sew Quick, Easy Bunny Ears costume guide at Carbon Costume…