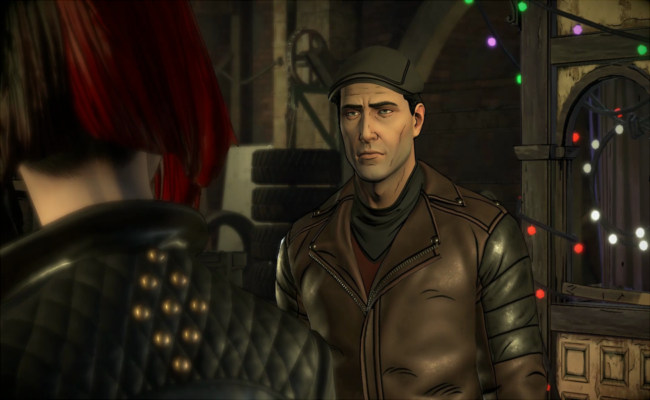 Bruce Wayne (voiced by Troy Baker), also known as Batman, is the main protagonist in season 2 of Telltale's Batman video game. 2016's Batman: The Enemy Within follows a bit of a different take in terms of how Batman is usually handled in games, as instead of mostly just playing as Batman, you spend a large portion of the game more focused on being Bruce, and tackling the various challenges that come out of having two different personas to keep up.
His general appearance follows most other portrayals of his character, with black hair and blue eyes, but this outfit in particular is a bit different than his usual wear.
Bruce's main streetwear outfit in season 2 of the game acts more as a disguise of a different kind, with a red shirt covered by a brown biker's jacket, with a black neckerchief, grayish black pants, brown boots, and a black newsboy cap with black leather gloves.
View the Bruce Wayne from Batman: The Enemy Within costume guide at Carbon Costume…
news