Theme Halloween Costumes>>TV / Movie Costumes
Saturday Night Live Costumes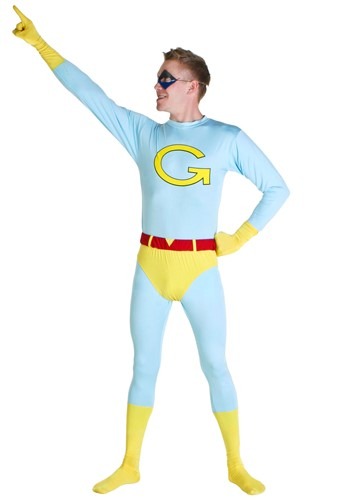 The world is full of evil doers. It seems like Dr. Brainio and Bighead cook up schemes for world domination every week, which is why the world needs a couple of young guys who aren't afraid of getting a little down and dirty to put those evil guys in their place! And we know just the duo who know all the best moves!Ace and Gary are the world's greatest heroes… or at least the world's closest ones. Either way, nothing can beat the unstoppable duo, especially when they jump into their signature Duocar, which is totally not shaped like anything other than an automobile. Yes, they're ready to ride their way to victory, no matter how hard it is! What? They're just two guys who love fighting crime and riding in their uniquely shaped car! You wouldn't expect them to have one identical to others, would you!?Of course, if you want to jump in on the fun, then you can always join the Ambiguously Gay Duo with this Gary costume, a flawless recreation Rob Smigel's animated shorts! And they are animated! The costume spares no detail in helping you achieve the signature look of the superhero from the show. From the light blue spandex and nylon jumpsuit to the bright printed yellow "G" on the front chest, you'll definitely feel like teaming up with Ace to give evil the pounding it deserves! The matching yellow socks, belt and gloves add the finishing touch to the look. You'll be ready to tangle with the fiercest of super villains, especially if you bring your friend-of-friends, Ace, along for the ride!
Nylon
2019-02-03 22:56:26.723
instock
$49.99