Theme Halloween Costumes>>TV / Movie Costumes
Saturday Night Live Costumes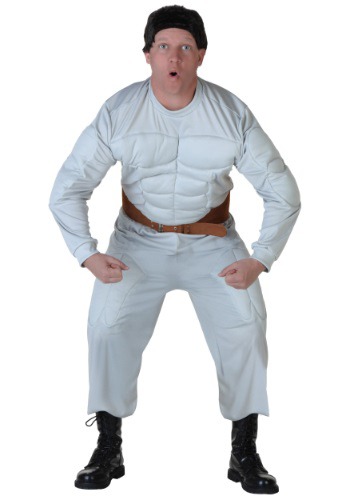 It's important to have goals in life. Just ask Hans and Franz! Their goal in life is to "Pump You Up!" Luckily, you won't have to step foot in the gym to get that musclebound physique, since this Hans and Franz Costume helps you achieve the look with zero exercising involved. This Saturday Night Live inspired costume comes with a shirt and pants set. The front of the shirt has muscle padding to make you look like a bonafide bodybuilder. The matching pants also contain muscle padding. The included belt finishes off the look for a style that will have you ready to "Pump Up" any puny men you come across at your next costume party!Saturday Night Live and its related characters and trademarks are property of NBCUniversal Media. Licensed by Universal Studios Licensing 2016. All rights reserved.
Polyester
2019-01-09 19:34:10.897
instock
$49.99